Stena Bulk product tanker in Christmas Day pirate raid
Alert crew thwarts another robbery attempt in the Singapore Strait.
Gangs of pirates targeting ships transiting the Singapore Strait continued their quest for plunder over the holiday period but were unable to make off with any loot from a Stena Bulk product tanker on Christmas Day.
The Singapore-based Regional Cooperation Agreement on Combating Piracy and Armed Robbery against Ships in Asia (ReCAAP) reports that six Indonesian pirates targeted Stena Bulk's 49,600-dwt product tanker Stena Immortal (built 2016) just after midnight on 25 December.
The tanker was underway in the eastbound lane of the Traffic Separation Scheme (TSS) in the Singapore Strait (western sector) when six unarmed pirates were sighted in the engine room.
The Stena Immortal's chief engineer sighted the perpetrators and alerted the master. The alarm system was activated and the sextet fled empty-handed, disembarking into a small boat at the stern of the ship.
There was no confrontation between the pirates and the crew.
The master reported the incident to Singapore Vessel Traffic Information System (VTIS) who initiated a safety navigational broadcast. The Singapore Police Coast Guard boarded the ship upon her arrival at Singapore.
ReCAAP reports that this is the 30 th robbery attempt carried out against vessels transiting the Singapore Strait this year.
Incidents have shifted in recent months from the westbound lane to the eastbound lane, and larger vessels are increasingly being targeted.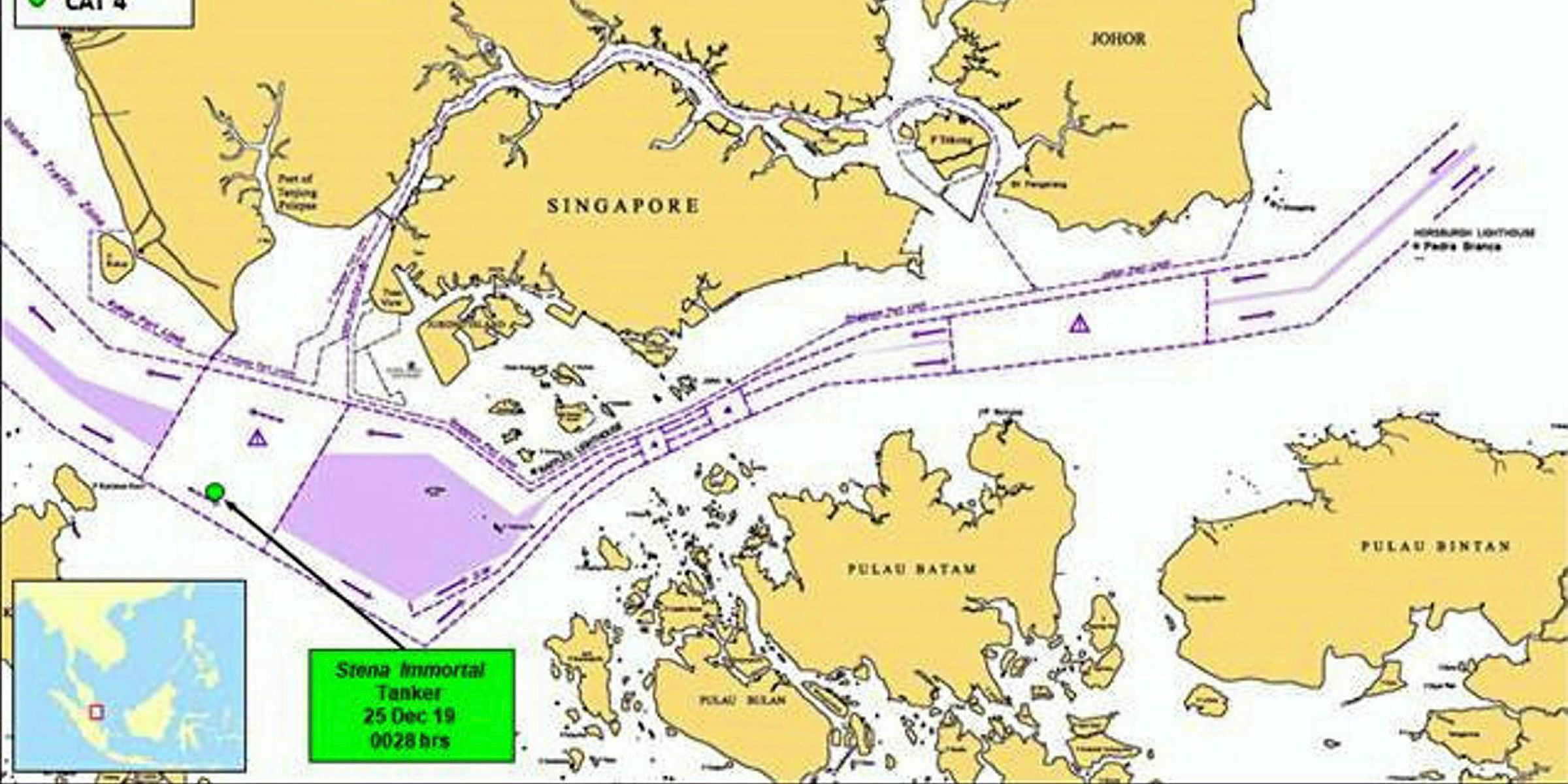 Attempts have increased significantly in the past month, with a total of six bulkers and tankers reporting pirate boardings over the past week. In most cases the gangs, some armed with knives, fled without stealing anything after the alarm was raised.
Only one of the vessels, Akij Shipping's 53,000-dwt bulk carrier Akij Globe (built 2003), reported the theft of engine and generator parts.
The chief engineer on Great Eastern Shipping Co's 158,000-dwt tanker Jag Lalit (built 2005) had his gold chain necklace stolen, while the ship's 4 th engineer was punched in the face.
ReCAAP has advised all ships transiting the Singapore Strait to exercise enhanced vigilance, adopt extra precautionary measures and report all incidents immediately.
Maritime security experts say the robbery attacks in the Singapore Strait are being carried out by crime syndicates operating on nearby Indonesian islands such as Batam and Bintan.
Source: TradeWinds